A couple of weeks ago I gave a paper at my favourite academic conference (I'm a sociologist for anyone reading this blog for the first time): the British Sociological Association Auto/Biography annual summer conference. In my paper -
Odd One (of many) Out: mother or not, sister or what; from biological families to political parties
- I wrote and spoke about my personal experience and my research (30 years of) of non-motherhood/ing and other-motherhood/ing (i.e. those that mother in what some define as 'inappropriate' social, material, sexual circumstances), not least in terms of the feelings of 'difference' and exclusion that is sometimes/often felt by women who do not mother. I have written about my interests in this area in ways that they relate to both the politics of everyday life and Party politics on this blog previously.
For one example see:
http://arwenackcerebrals.blogspot.com/2018/02/the-personal-is-political-and-political.html
A couple of passages from this are relevant to what I want to write about this evening:
Four years ago I stepped down from a full-time academic position (60+ hours a week being usual) to work freelance and I am now able to spend more time in voluntary activities and political activism. I have become more active in canvassing, protesting on the street and online and in political writing (including letters to newspapers, publishing on this blog and contributing to the social media presence of my CLP). I have written about a number of issues including school summer holiday hunger, the Grenfell Tower tragedy, homelessness, health, education and more. I do appreciate that such involvement and activity might be more difficult, not least in terms of organisation as well as time, for friends with children and grandchildren. . . .
The (small amount) of political work I do is motivated by
my strong desire for a better world for all, now and in the future
. Many of my concerns then are for all 'our' children, their life chances and choices.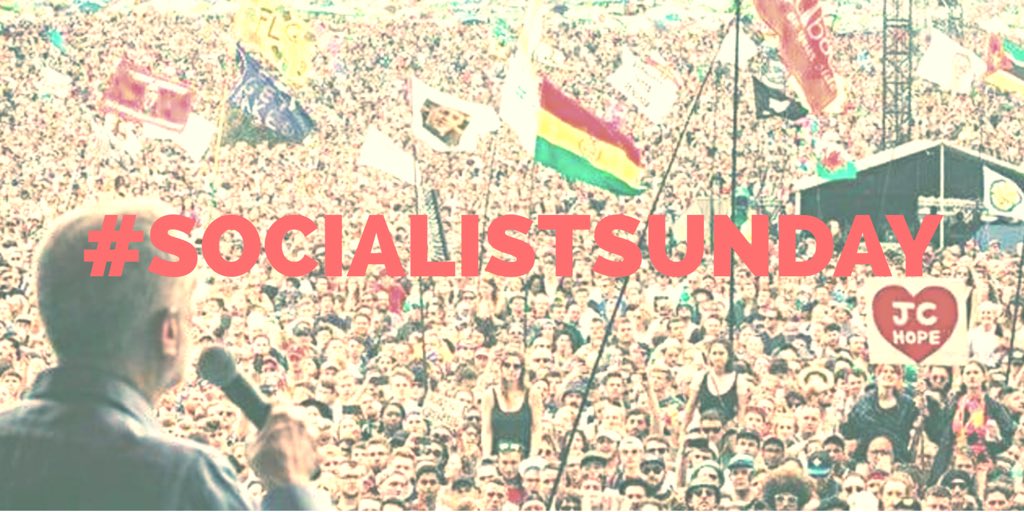 I wrote the blog entry mentioned above and the paper for the conference to highlight the importance of working together despite, and because of, our differences. In Jo Cox MPs words: 'we have far more in common with each other than things that divide us' although we still sometimes forget this in practice which can lead to individuals feeling excluded which I have on occasion (there is further reference to all this in
http://arwenackcerebrals.blogspot.com/2018/02/the-personal-is-political-and-political.html
if interested). This weekend, on the other hand, I have felt included and warmed by my involvement in the Labour movement. On Friday/Saturday I attended
Arise: A Festival of Labour's Left Ideas
(
#Arise
) and today I have participated in (as I did last weekend)
#SocialistSunday
on twitter.
Again and again at
#Arise
the emphasis was on Labour not as a Party but as a movement. With the importance of collective action, solidarity and a political agenda that works for the many, for all. I wrote a short twitter threat on John McDonell's speech which represents just one example of this:
ore



'A movement not a party' which means 'when we go into government we all go into government'

#solidarity
The focus on US and WE plus the importance of political education (not least to challenge much of the negative, partisan coverage in the media - see
http://arwenackcerebrals.blogspot.com/2017/10/bias-truth-trust-what-media-can-learn.html
for more on this) left me feeling energised and inspired to do more, be more active, more involved.
AND/BUT perhaps the thing that I enjoyed the most was the feeling of
personal
belonging I experienced. Last year I attended the spring NHS March and overheard someone walking close by say
'isn't it good to know that we are surrounded by people who care about the same things we do?
' Having shared that feeling marching across London (and at other socialist events I have been to) I felt it again at the Arise festival this weekend. I especially like (I have come to realise) the language of inclusion. The mutual support and empathy in
'solidarity'
, the fellowship of
'comrade'
and the close connection of
'sister
'. The latter is particularly significant to me as an only child.
Today, as noted above I have participated in
#SocialistSunday
and along with others I have tweeted the names of other socialists I follow, found new people to follow and been cheered by the chirp of my phone letting me know that I too have new followers. In social media terms I am small fry - twitter followers only in the hundreds, fewer even for this blog - but people DO read (and comment on) what I write and I read and retweet/post what others have written. . .
#TogetherWeAreStronger.
#JC4PM
#ImWithCorbyn
#VoteLabour
#SolidaritySistersAndBrothers xxx